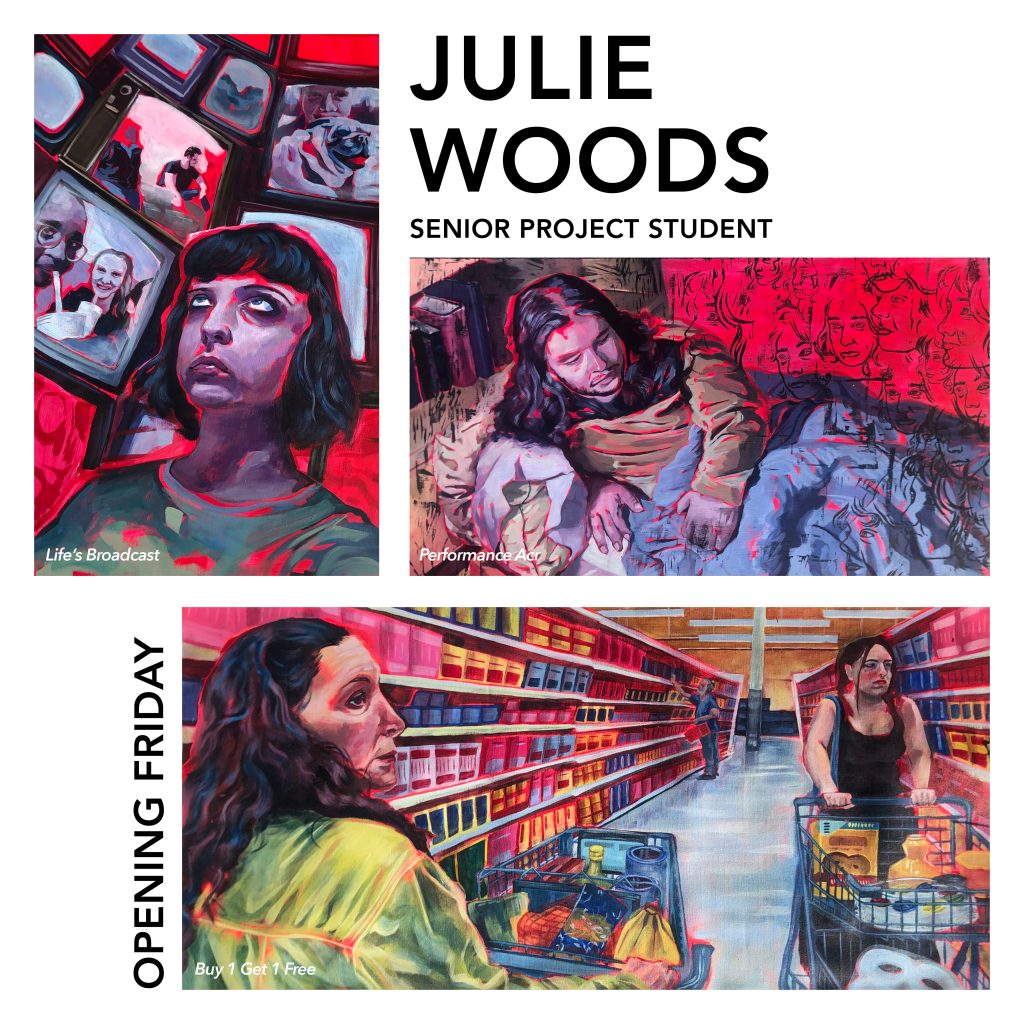 Featuring Julie Woods, a Senior Project Student.

"In this body of work I explore the unspoken yet deeply connected relationships between the lives of strangers, along with the unique experiences which unite us as a people who believe we are divided. My first pieces are my most literal; the awkwardness of an elevator and mundanity in the supermarket. These began my journey into the human experience and acted as a necessary foundation for how I would later develop as both an artist and creative thinker." – Julie Woods, Senior Project Student
The Senior Project Exhibition is on view until Friday, January 13. To view the rest of Julie's statement and works, stop by the Trolley Barn Gallery during gallery hours!