"The Highs of Life" Call for Entry Deadline EXTENDED!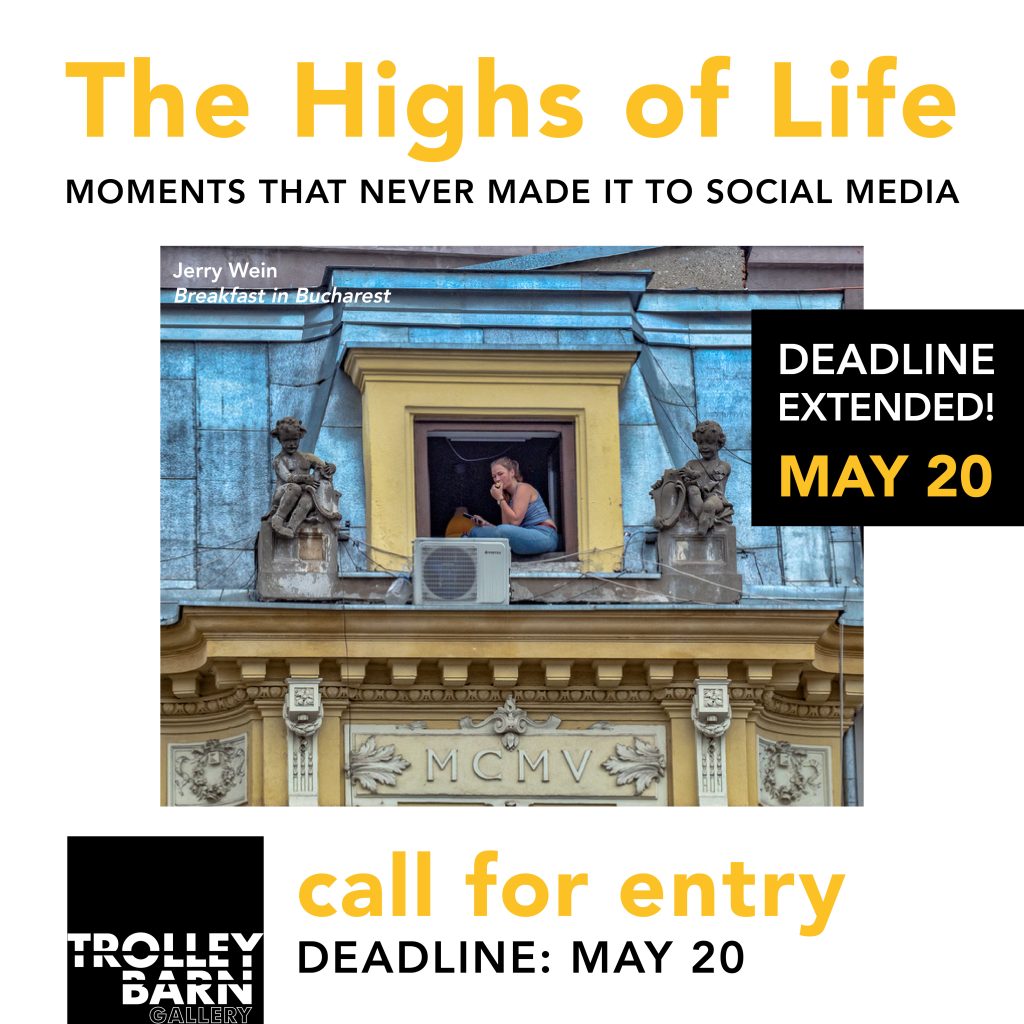 Deadline to Submit: May 20, 2023
Introducing "The Highs of Life," an international juried exhibition now accepting submissions with a focus on deconstructing synthetic joy.
Beyond the black mirror of instagram-worthy moments and snapchat filters, is our real life – our real smile. We are interested in the moments that never made it to social media. This exhibition seeks to decipher sacred and treasured art from images where people are hiding behind their "happiness". Social media is often a sparkly, pink fog; a false reality of love, adventure and interest. Help us understand the intentions behind the real and imagined highs of life.
We are not only accepting photographic images, but any visual representation of joy; based in fantasy or reality. "The Highs of Life" encourages artists to submit art in an array of media, including digital, film, painting, photography, printmaking, sculpture, textiles, video, and installation art. For our juried exhibitions, the Trolley Barn Gallery brings together an international roster of vital voices in art and culture, presenting thought-provoking artwork and ideas in a renovated industrial space that is the hub for the area's thriving arts scene.
Deadline to Submit EXTENDED: May 20, 2023