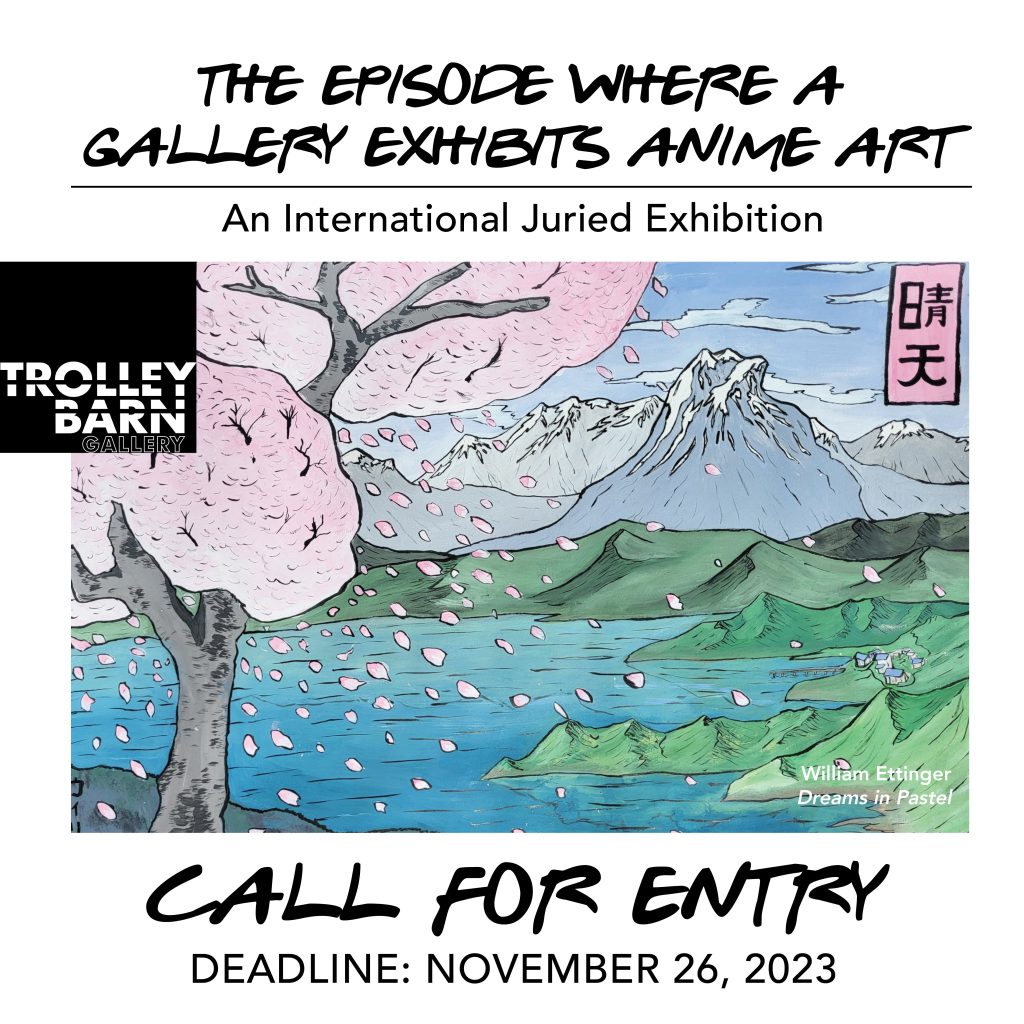 Deadline to Submit: November 26, 2023
In this episode, the Trolley Barn Gallery is calling artists from all over the globe to celebrate anime, manga, and comic books through a fun, vibrant exhibition of art inspired by Japanese anime and manga.
We want artists to embrace that "main character energy" and show us what your anime universe would look like. We are accepting art in every medium including: short animated films, comic strips, comic books, sketchbooks, pages torn out of sketchbooks, original concept art, tattoo designs, digital art, illustrations, nondescript amorphous blobs that remind you of your favorite anime hero … and anything else that is 2D or 3D. But!! We are not taking any NSFW content. No gore, no sexual content – just good, clean cartoon fun.
Art of all ages welcome! This exhibition will come with a series of 'side quests' events: a cosplay contest, an anime movie night, and a "How to Draw Comics" workshop.
Who will exhibit in the show? Will the youth curators overcome societal norms and change the gallery world forever? And what's that thing?! For answers to these thrilling questions and more, tune in this Spring for the newest Trolley Barn Gallery International Juried Exhibition!
Deadline to Submit: November 26, 2023