Call for Teen Art: Film, 2D & 3D Art for the PKX Teen Arts & Film Festival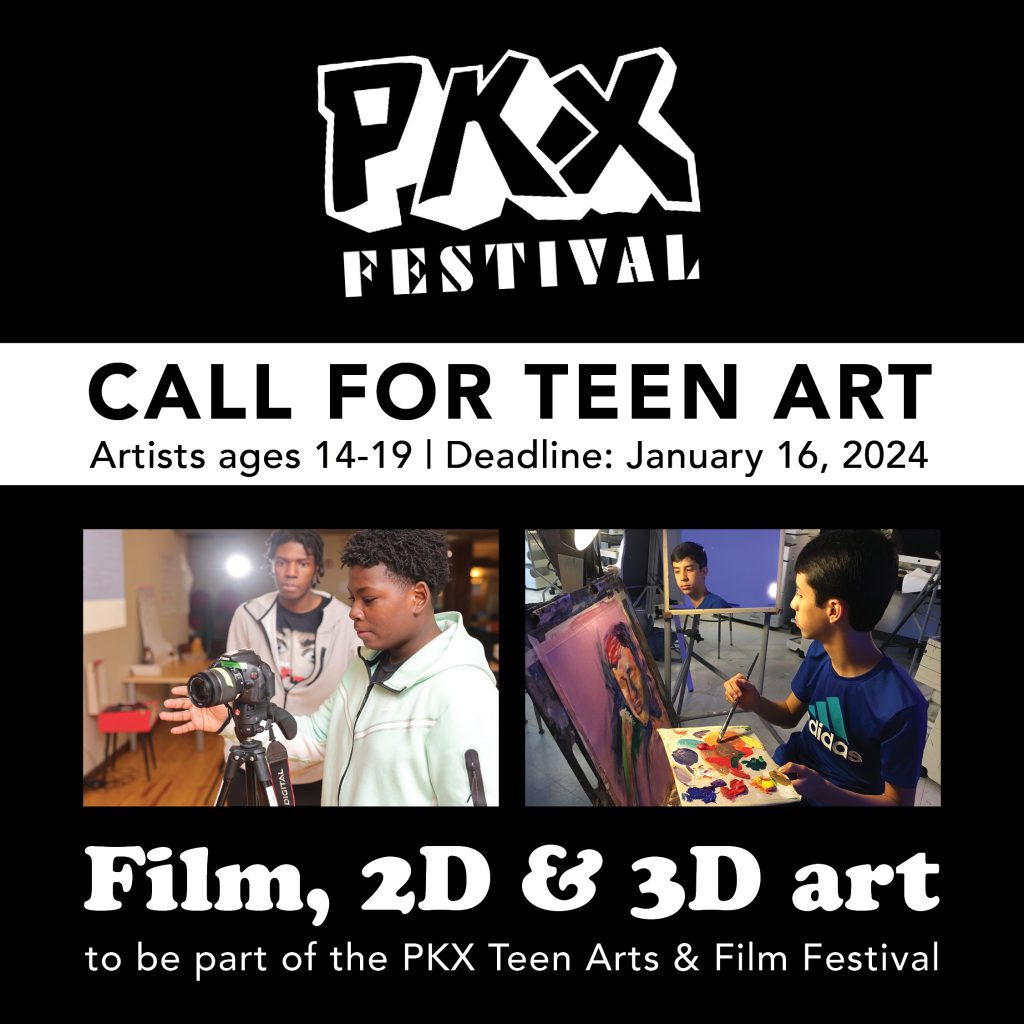 Deadline to Submit: January 16, 2024
The PKX Exhibition celebrates imaginative and original artworks created by young people who have a passion for their medium. If you feel your work is too weird, too different, or too crazy – it's perfect for this exhibition – where teen artists take the lead on taking art in a new direction. 
2D & 3D ART: View the Call and Submit Your Work Here
The 2024 PKX Festival (fka Reel Exposure) features youth-produced short films – narrative, animation, experimental, and documentary – created by talented young artists, ages 13-19 from across the world. All genres of short films under 10 minutes will be accepted. Films should be appropriate for PG13 audience.
FILM: View the Call and Submit Your Work Here
Deadline to Submit: January 16, 2024