Senior Project Student Feature: Fiona Shanahan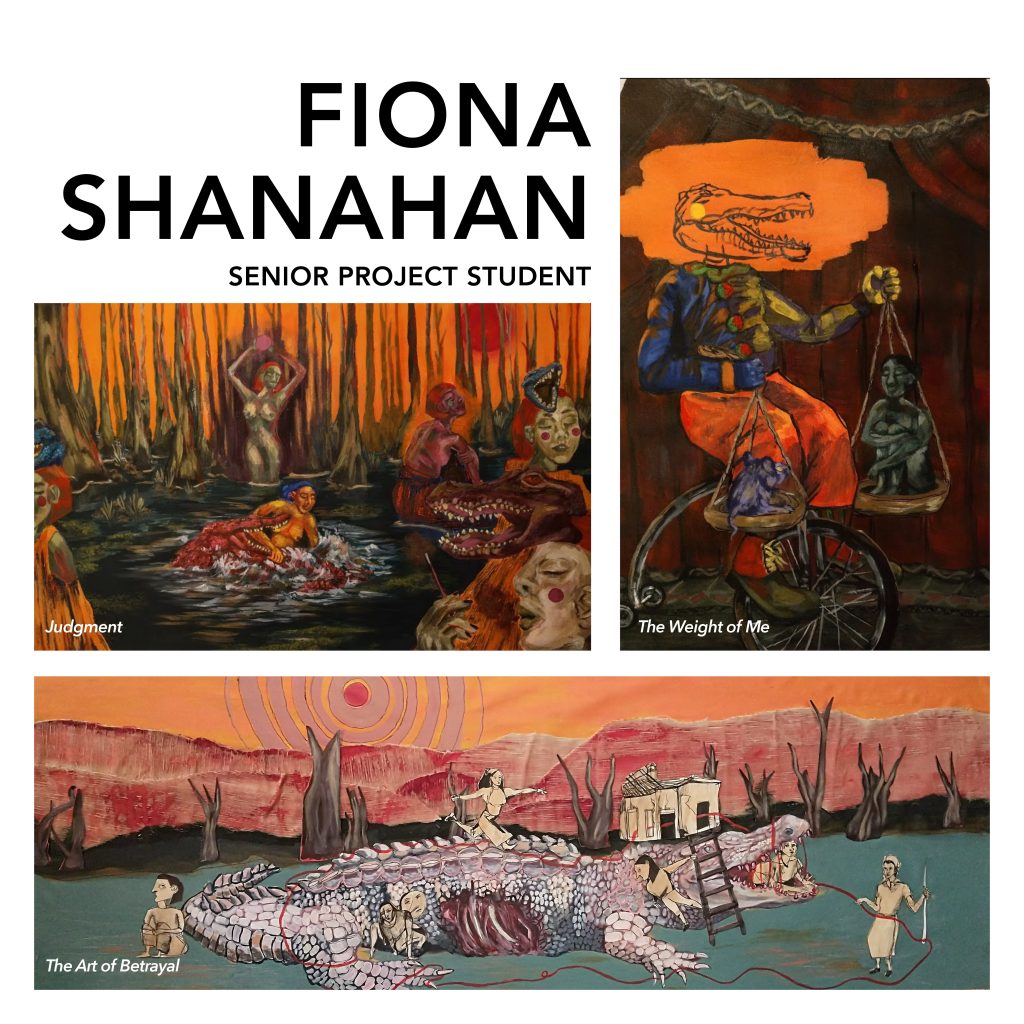 Featuring Fiona Shanahan, a Senior Project Student.

"These past few years I've been diving deep into concepts that scare me and emotions that I find difficult to describe. Examples of such things would include my fear of death, judgment, and constant distraction to name a few. I felt it would be right for me to document these experiences through art, as I cannot properly describe them on paper." – Fiona Shanahan, Senior Project Student
The Senior Project Exhibition is on view until Friday, January 13. To view the rest of Fiona's statement and works, stop by the Trolley Barn Gallery during gallery hours!