As we age we change both externally and internally; we transform and metamorphosize. We inevitably ask ourselves: "Is this who I am now? Who was I before? Is this me?" We find beauty in the confusions and the transformations. We are inviting artists that meditate on the disturbing reality of their own potential. Is It Me? invites art that unveils the roadblocks that impede self-actualization. We question whether the oasis of maturity is actually a mirage – a hazily reconfigured reality, distorted by the sweltering heat of generational expectations. This exhibition is about self and health, wellness and worry — as we examine our skin, our fears, and our personal growth.
Is It Me? challenges artists to submit art in an array of media, including digital, film, painting, photography, printmaking, sculpture, textiles, video, and installation art. For our juried exhibitions, the Trolley Barn Gallery brings together an international roster of vital voices in art and culture, presenting thought-provoking artwork and ideas in a renovated industrial space that is the hub for the area's thriving arts scene.
Is It Me? is the most recent exhibition from the Trolley Barn Curatorial Team.
This international juried exhibition will be held March 10 through April 14, 2023 at The Art Effect's Trolley Barn Gallery, 489 Main St., Poughkeepsie, New York, with an Opening Reception Friday, March 10, 6-8pm.
Opening Reception Events
6:00: Opening Reception with light refreshments
7:00: Welcome and Awards
7:30: Open Mic
Open Mic Details
In order to allow the community of Poughkeepsie to fully engage with the difficult themes presented, the opening reception will also include a half hour Open Mic session. Gallery visitors will be encouraged to sign up for a short slot where they are free to read poetry, speak honestly, perform music or dance and continue the conversation about wellness and aging in real time. The opening reception is 6 -8pm. At 7pm Trolley Barn Awards will be presented to the winners of the "Guest Juror's Prize", the "Youth Juror's Prize" and the "Honorable Mention Prize". After the awards the open mic session will start at 7:30pm. This opening reception is free and open to the public, like all Trolley Barn Gallery openings.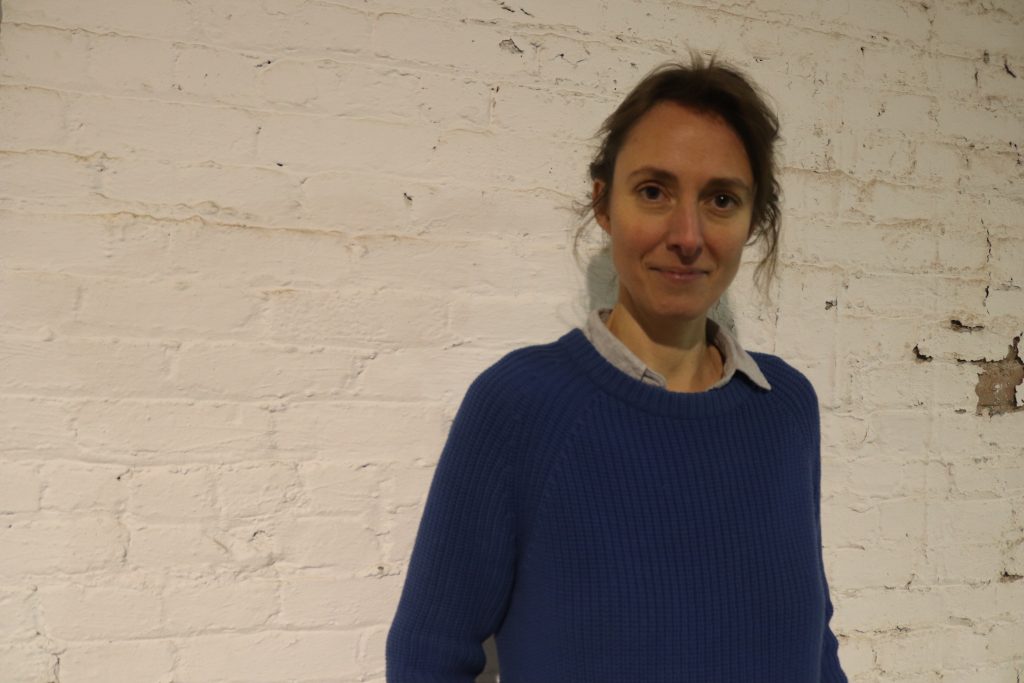 About the Curator
Emilie Houssart is a Dutch American artist and curator based in Poughkeepsie, New York. Her performance and installation works explore ideologies and ecologies of landscape, rupturing toxic norms in public spaces, and generating dialogue about alternative ways of being. As The DIRT Project, she leads experiential, collaborative workshops for all ages that nurture our relationships with invisible life forms inside the body and underfoot.
Houssart's work recently featured in Metabolism of Cities for the Urban Soils Institute, curated by Margaret Boozer, LMCC Arts Center, NYC. Her 15-month evolving installation Co-co-codac! was part of Owning Earth at Unison Arts Center, NY, an outdoor exhibit curated by Tal Beery. As 2021 Artist in Residence at the Samuel Dorsky Museum, NY, she curated the exhibition DIRT: Inside Landscapes and led a series of interactive public projects, including DIRTdoors at Nyquist-Harcourt Wildlife Sanctuary for Rooted: Art + Land with the Dorsky Museum and Walkill Valley Land Trust. Previous residencies include Women's Studio Workshop, NY, Frans Masereel Centrum, Belgium, and Print to the People, UK. She co-curated an/aesthetics: Rosekill, Rosekill Art Farm, NY; pop-up show EARTHBOUND, NYC; and international exchange show EXPORT 19 at Poughkeepsie Trolley Barn, NY.
Originally from Norwich, UK, Houssart gained a BA Hons. in Modern Languages from the University of Durham, UK, and studied drawing, painting and sculpture at the Charles H. Cecil Studios in Florence, Italy. She is Adjunct Professor of Art, Sustainability Faculty Fellow and member of experimental collective Eddy at SUNY New Paltz, where she completed an MFA in Sculpture with Printmaking in 2022. Houssart has taught at Vassar College, Women's Studio Workshop, West Point Military Academy, the Woodstock School of Art, Fall Kill Print Works, the Charles H. Cecil Studios and the British Institute of Florence.
Gallery Hours
Exhibition: March 10 – April 14
Wednesday-Friday: 2-5PM • Saturday: 12-4 PM
(during exhibitions only)
Senior Project is the capstone of The Art Effect's portfolio development programming and is the most rigorous course currently offered at the Art Institute. Modeled after a senior thesis college course, students work on a personal theme for 12 weeks with an artist/mentor in their chosen art medium. Focusing on developing a cohesive body of work, how to prepare for an exhibition, and how the gallery viewer will interact with the work, students complete the program with a strong portfolio of work around their chosen theme. The Senior Project exhibition is a celebration of the accomplishments of these young artists.
Exhibition Dates: December 16, 2022 – January 13, 2022
Opening reception: December 16, 2022 5-7pm
Gallery Hours: Wednesday-Friday 2-5pm, Saturday 12-4pm (during exhibition only – the gallery will be closed 12/23- 1/2)
Featured artists: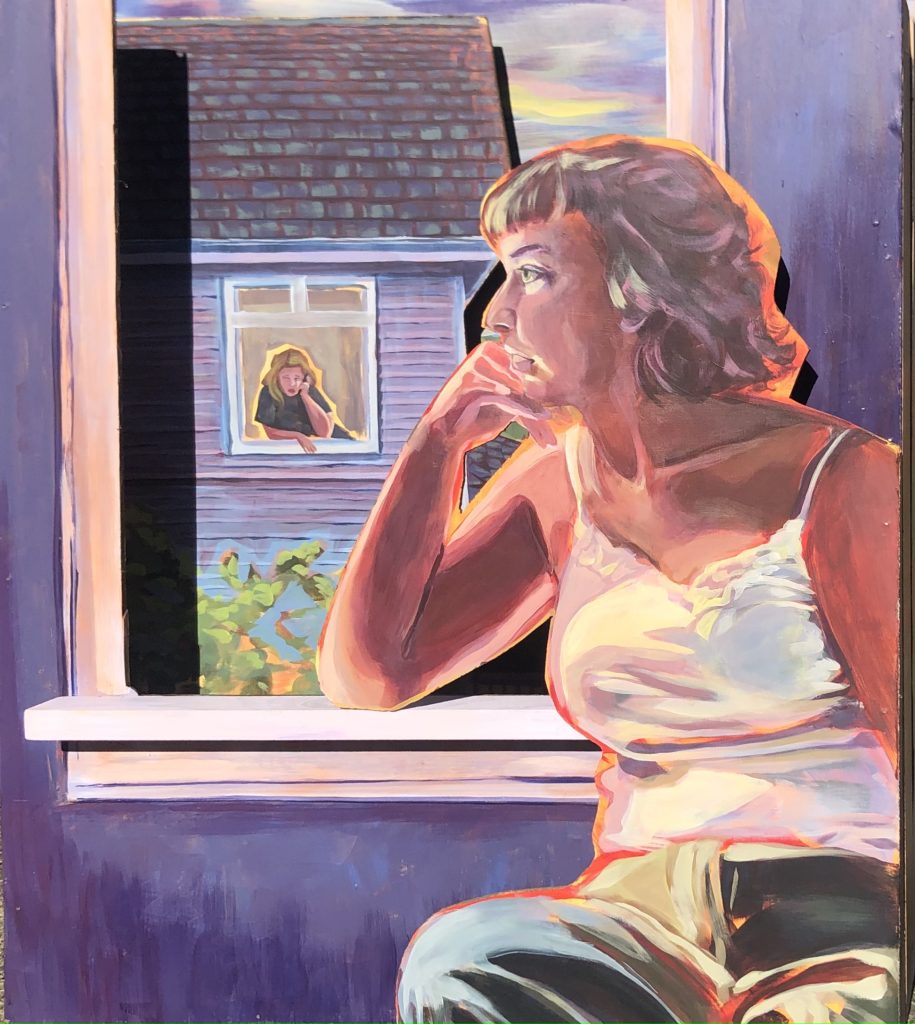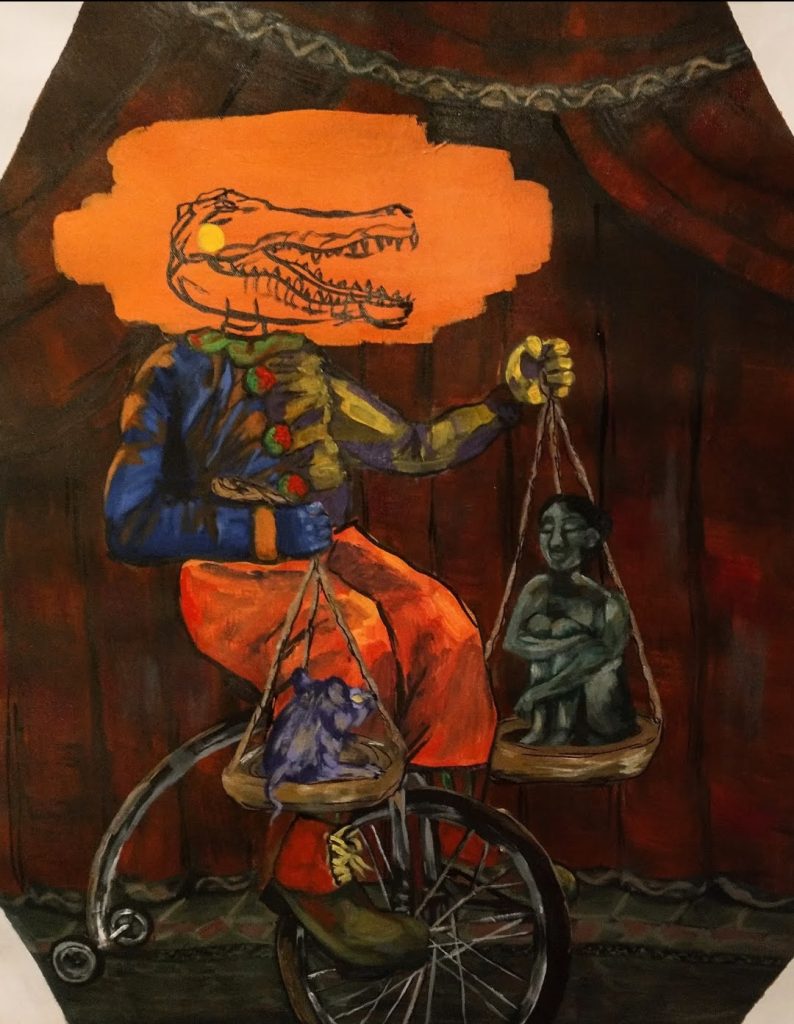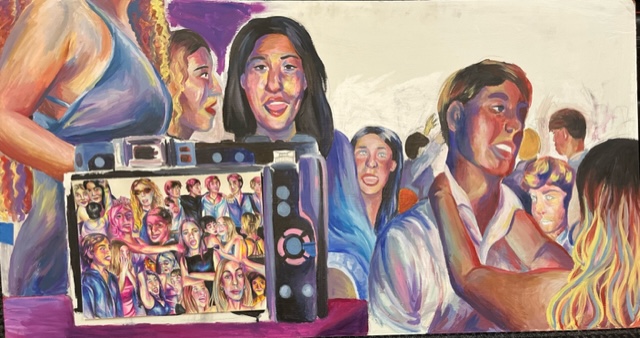 About the Instructor: Rick Price is the chair of the fine art department at the Harvey School. He has extensive teaching experience at Buck's Rock in CT, mural painting in San Francisco and Beacon, illustration commissions, and has exhibited his fine art work nationwide. He holds an MFA from Savannah College of Art & Design.
Senior Project Virtual Gallery