The Member Show: Teen Visions x Barrett Art Center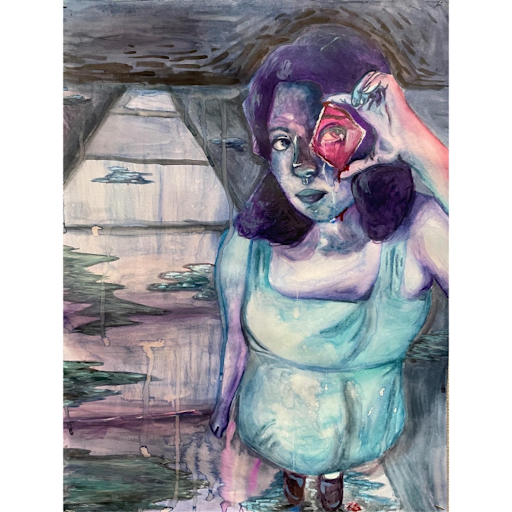 Organized and Installed by The Art Effect's Youth Curatorial Team
Submission Deadline: October 29, 2022
Opening Reception: November 18, 5-7pm
November 18 – December 9, 2022
Gallery Hours: Wednesday-Friday 2-5pm, Saturday 12-4pm
The Members' Show features artwork from all members of The Art Effect, featuring the renowned Barrett Art Center Members, alongside a selection of The Art Effect's most technically advanced and imaginative student artists as part of the longstanding Teen Visions' Exhibition.
Learn more about Teen Visions here.
The Art Effect and Barrett Art Center came together in 2021 through a transformational merger growing The Art Effect's mission to empower youth as leaders who catalyze and engage the community through the arts and re-energize downtown Poughkeepsie. The merger opened doors of new opportunities in exhibition and education, creating a space that matches the breadth of our combined entity.
During its nearly century-long lifetime, the Barrett Art Center's mission was to foster and perpetuate an appreciation of the visual arts in the Hudson Valley region through exhibitions, education and preservation. Barrett's programming engaged and supported our diverse community. Through the merger and support of Barrett Art Center's membership, The Art Effect's youth curatorial training program has successfully hosted, curated and exhibited more than a dozen exhibitions as well as hosted the first PKX Arts Festival establishing the beginning of a Youth Arts Empowerment Zone in Poughkeepsie, NY.
The Members' show, including Teen Visions will take place at the Trolley Barn Gallery from November 18 – December 9, 2022 with an opening reception on Friday, November 18, 2022 from 5-7pm.
Members are invited to participate in The Art Effect's Members' Show 2022, celebrating the talent of The Art Effect. This all media exhibition is open to painting, drawing, photography, textiles, ceramics, sculpture, and more. Not a member yet? Join The Art Effect at https://connect.thearteffect.org/civicrm/contribute/transact?reset=1&id=5
The Member Show: Virtual Gallery