Teen Visions Exhibition 2023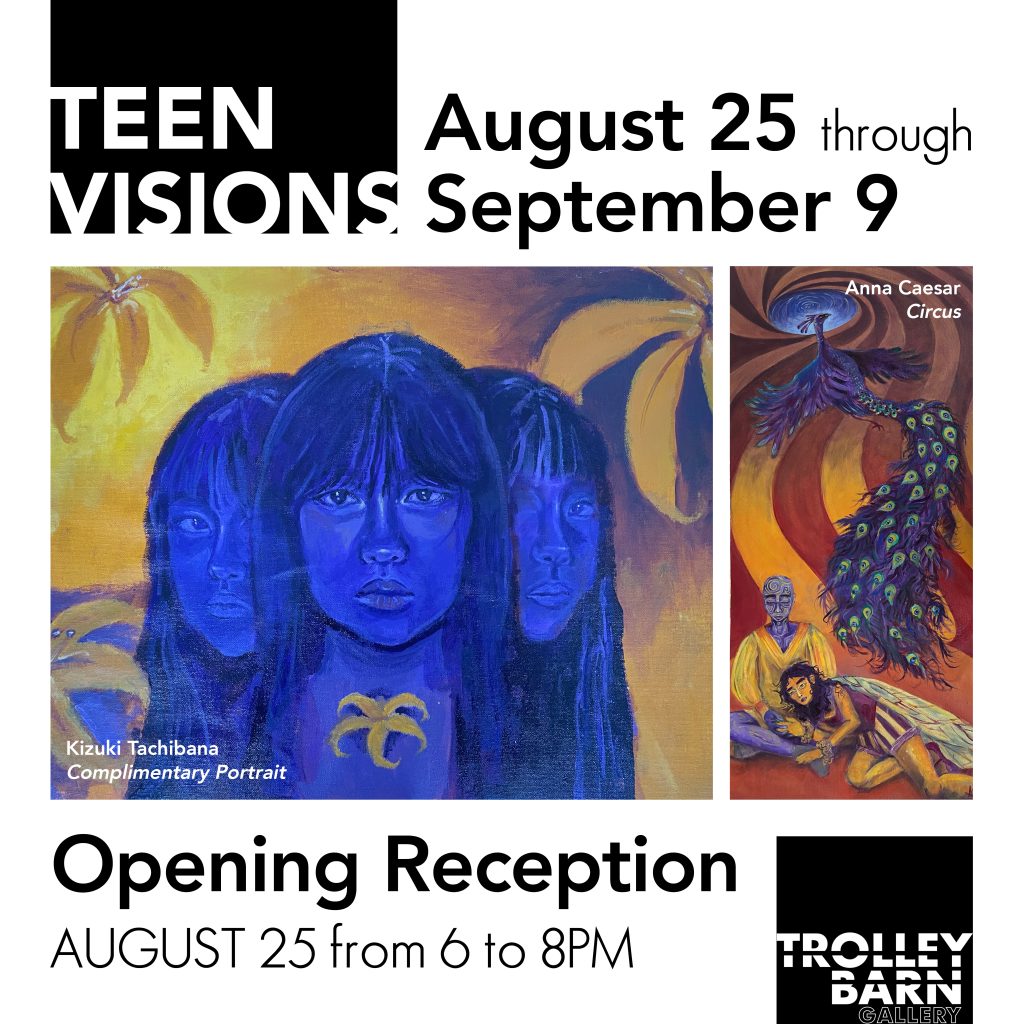 Gallery Hours: August 25 – September 9, 2023
Wednesdays – Fridays: 2 – 5pm | Saturdays: 12 – 4pm
Opening Reception: August 25, 6 – 8 PM
Trolley Barn Gallery
489 Main St, Poughkeepsie NY 12601
Experience art through the eyes of talented teens who created an impressive collection of artworks, including drawing, painting, photography, digital animation, film, mixed media, and more!
Teen Visions is a culmination of the hard work and dedication of selected young artists from The Art Effect's 2023 summer programs including Summer Art Institute, Junior Art Institute, MADLab, Spark Studios, and D-LIT. It is an incredible accomplishment to be chosen for the Teen Visions Exhibition. Teaching artists and staff choose more than 65 artworks of exceptional technique to be included in the exhibition taking place at the beautiful Trolley Barn Gallery.
Visual works in the show – which always proves both richly varied and exciting, as well as a demonstration as to why nearly all of The Art Effect's Art Institute students get into the nation's top visual arts programs – include paintings, drawings, mixed media, photography and sculpture by students from many Mid-Hudson school districts, counties, towns, villages and cities.
Family, friends, and the community are invited to join us for an opening reception on Friday, August 25 from 5-7 PM.
The exhibition will be on display through September 9, 2023. Gallery hours are listed below.

We invite students back on September 9 from 6-8 PM for a closing reception and teen dance party featuring blacklight art, music, dancing, and a "Back-to-School party". Teen Visions' artists will be able to take their artwork home with them at the end of the evening!
Teen Visions 2023: Virtual Gallery