Reel Exposure Teen Photo Exhibition

The Art Effect's annual Reel Exposure International Teen Film and Photography Festival in Poughkeepsie, NY is celebrating its 10th year! This year's festival features photography and youth-produced short films – narrative, animation, experimental and documentary – created by talented young artists from across the world. New for 2023, Reel Exposure will be brought to you by The Art Effect's PKX Festival, an exciting building block to the development of the Youth Arts Empowerment Zone, funded in part by the National Endowment for the Arts Our Town Grant, establishing a youth-led arts district in and around the Gallery. In addition to youth-produced short films, and a photography exhibition, Reel Exposure: A PKX Festival will also feature youth-led public art installations and more. For more information and schedule, click here!
As the Photography Exhibition aspect of Reel Exposure, professional and youth jurors selected photographs from submissions from teens ages 13-19 across the world. In the past, submissions have come from Singapore, Italy, Islamic Republic of Iran, and the United States. Opening with a public reception on May 5, this exciting youth exhibition remains on display at the Trolley Barn Gallery from May 5 – June 16, 2023.
Reel Exposure: A PKX Festival brings together a diverse representation of youth-produced films and photography, from both newcomers to the craft, as well as established young artists. The selected films are screened in a showcase and the selected photography is hung as an exhibition at the Trolley Barn Gallery in Poughkeepsie, NY — The ONLY youth-led gallery in the nation!
Reel Exposure: A PKX Festival encompasses all of The Art Effect's goals: to encourage youth creativity, to invigorate our local community through the arts, and to showcase the incredible work done by this next generation of media-makers.
The past two years of the festival went virtual and were a smashing success with more than 2,200 viewers from across the globe tuning in, along with a live Q&A panel with festival finalists. This year's festival will take place in person on May 4-5, 2023, but will still allow international attendees to join us for the festival online with a virtual gallery and an online screening of the film showcase.
Reel Exposure: A PKX Festival will take place May 4-6, 2022. The Reel Exposure Teen Photo Exhibition can be found in the Trolley Barn Gallery at 489 Main St., Poughkeepsie, New York, from May 5 – June 16, 2023, with an opening reception on May 5 from 6-8PM.
For our juried exhibitions, the Trolley Barn Gallery brings together an international roster of vital voices in art and culture, presenting thought-provoking artwork and ideas in a renovated industrial space that is the hub for the area's thriving arts scene. This exhibition presents a collection of thought-provoking works, artfully curated by the Youth Curatorial Team alongside our talented guest curator.
Opening Reception Events
6 PM: International Film Festival Screening
7:30 PM: Film Award Presentation and Q&A
8 PM: Featured Artist Showing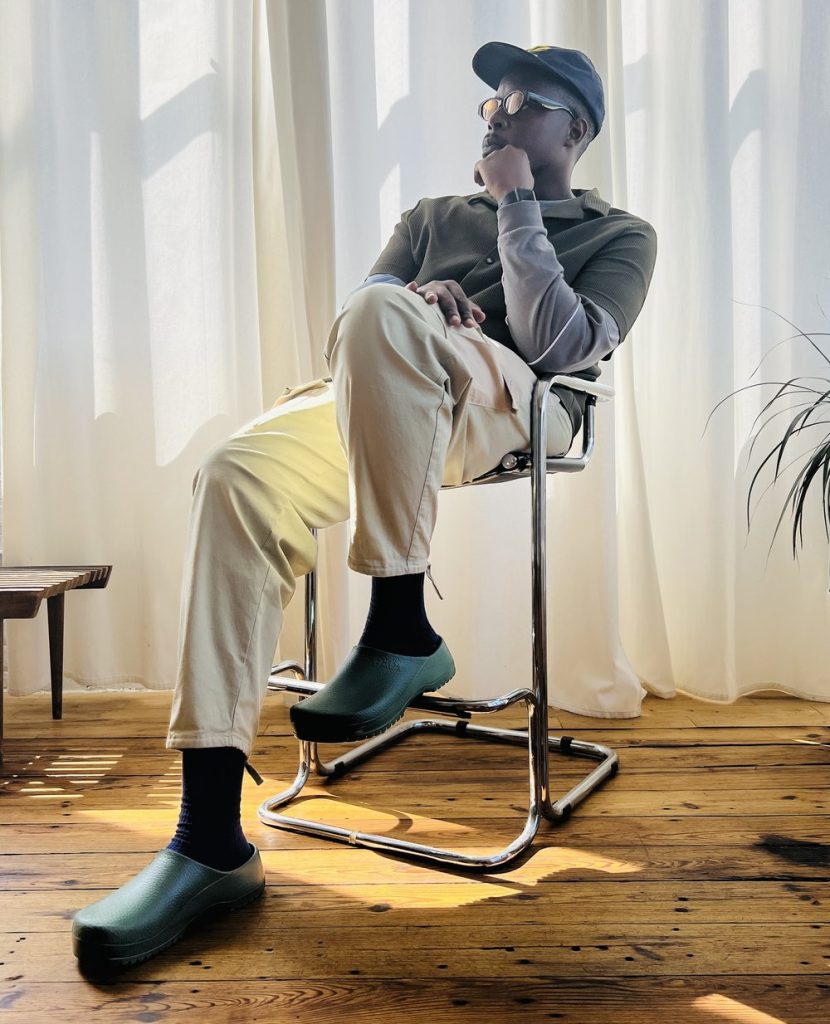 About the Curator
Dondre Green is a New York-based, Bronx-born Photographer and multidisciplinary artist––specializing in portraiture, documentary and storytelling work. He's the founder and creative director of Bronx Narratives, a publication that highlights local stories within his community.
Gallery Hours
Exhibition: May 5 – June 16
Wednesday-Friday: 2-5PM • Saturday: 12-4 PM
(during exhibitions only)
Reel Exposure Virtual Gallery