Leadership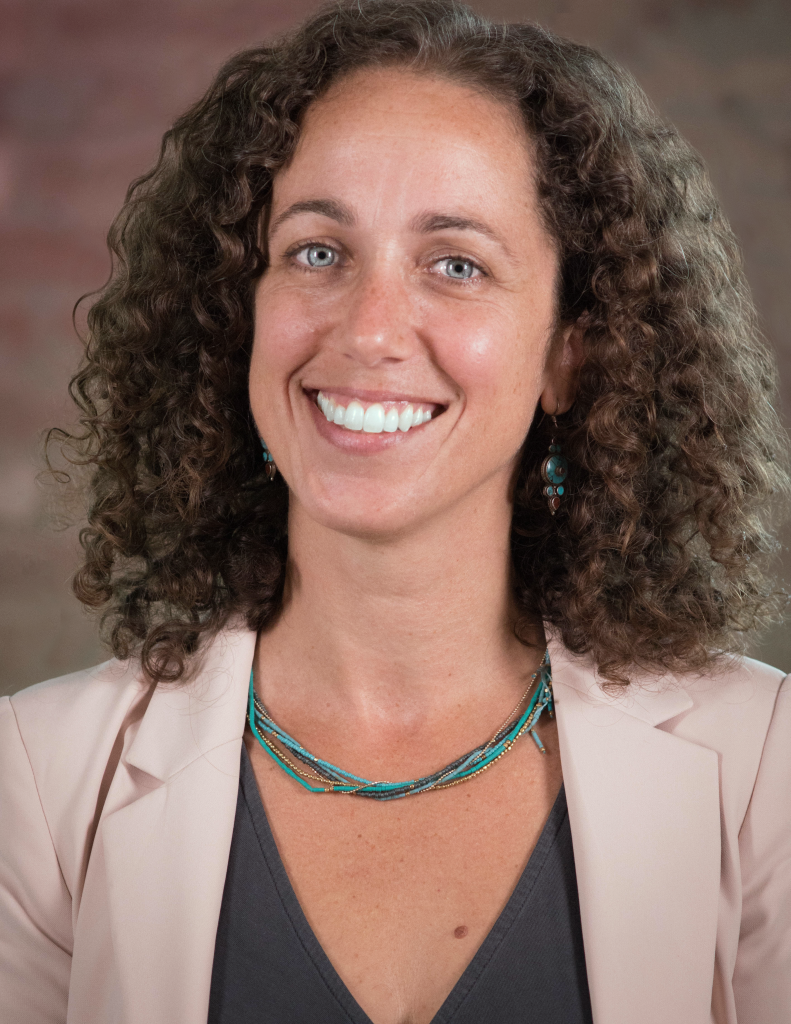 Nicole Fenichel-Hewitt, Executive Director
Nicole Fenichel-Hewitt has led The Art Effect, since its pre-merger days at Children's Media Project, since 2006. In that time, she has worked with her growing team to create an even stronger, more focused arts education organization that deepens the impact on local youth and advances an inspiring community vision. Now, she has taken on a second merger, with Barrett Arts Center, and a capital campaign for a move into the historic Trolley Barn in Poughkeespie. She is a Dutchess County Workforce Investment board member (2018-present), the Mid-Hudson Children's Museum advisory board member (2018-present), Chair of Circle Creative Collective board (2021-present), and on the National Advisory Council Member for Advancement of Media Smart Libraries (November 2014-present). Nicole is a recipient of an Athena Award (2017); Dutchess County Executive's Arts Awards, Arts Organization (2020/2008); Dutchess Chamber Headliner Award for "Outside the Box Innovator" (2015); Forty Under 40 award for young "movers and shakers" (2012); Vassar Brothers Medical Center Spirit Award (2011); and Richard K. Wager Workplace Inclusiveness Award (2010); she has dedicated her career to strengthening our community through the arts.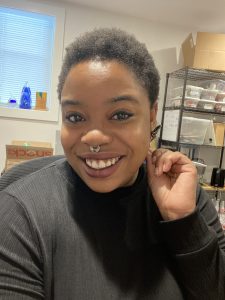 Jaime Ransome, Trolley Barn Gallery Manager
Jaime was born and raised in Rhinebeck NY and graduated from Syracuse University in May of 2022 after receiving her MFA in Museum Studies and her BFA in Film. She specializes in feminist and BIPOC art history and film theory. She attended Children's Media Project (The Art Effect's former Spark Studios program) and is now happy to be returning to Poughkeepsie to pass on her knowledge to The Art Effect Youth.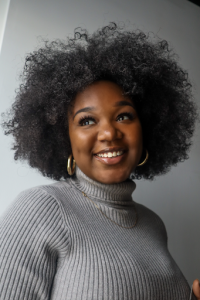 Destiny Kearney, Trolley Barn Fellow
Destiny is a New York based artist who graduated from Bowdoin College, with a Bachelor of Arts in Africana Studies, Art History, and Visual Arts. After entering her first technical art classes during her sophomore year of college, she encountered a teaching style that excluded Black people. The gap in her artistic training led her to pursue the study of race in arts education. During Kearney's time within Bowdoin's Visual Arts program, she continued to learn from and rebel against that pedagogy. Taking the skills she acquired through self-teaching she continues to focus on depictions of Blackness in art. Over the past year, Kearney has used painting, photography, and collage to explore her Black and Indigenous identity, with a focus on land, lineage, and language. Her works address the hypervisibility, visibility, and invisibility of her racial and cultural identities. Bowdoin College Awarded her with The Richard P. Martel Jr. Memorial Prize in Visual Arts which is awarded to the students who, in the judgment of the Visual Arts Faculty at Bowdoin are deemed to have produced the most creative, perceptive, proficient, and visually appealing art works exhibited at the college during this academic year. Embarking on her post-grad journey, Kearney joins the Art Effect team as the Trolley Barn Fellow. She will be with us for the next two years as a member of the first cohort of Lead for Poughkeepsie Fellows, a branch of the Lead for America program.